Back To Blog
Saving money is very important especially during these economic times. Buying a new overhead garage door is a big purchase; that should be done with budgeting in mind. There are several ways to get a new door that won't hurt the wallet so badly.
Do-It-Yourself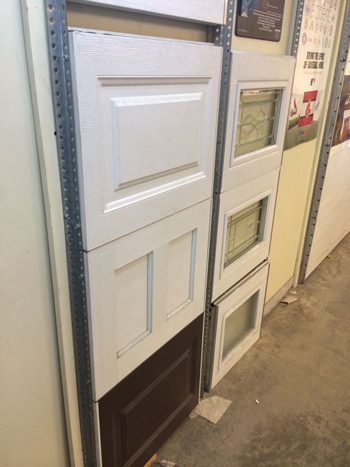 Doing most of the work yourself has the potential to save you a lot of money. However, depending on what type of door you are considering, it can also be quite costly. Take a wood garage doorfor example, for the most part; they are rather expensive versus the other types. If you are planning to do the installation on your own then you will probably need a do-it-yourself kit. Kits that are geared toward using wooden material can also be a pretty penny.
Another pitfall could be the level of expertise that is involved in the project. Such skills as assembling, mechanics, and taking measurements are required. Any lack of experience in these areas can result in errors which can cost you tons of money. If you are familiar with door tracks, pulleys, torsion coil trampoline springs,openers, brackets, and garage door hinges, then you might be the right person for the job.
Hire an Affordable Company
Hiring a company that is affordable is probably your best solution. They will cater to your specific needs in a personalized way. You can choose between certain features and materials that correlate with your budget. Contact any garage door company in La Puente for quotes and pricing.
Used Doors
Buying-used may be an option to consider that will help you meet your budgetary needs. There are venues available online as well as onsite such as auctions. Be mindful not to compromise quality while shopping in these venues. Utilize caution as needed, but if it is an establishment of website that you know and trust, go ahead and start saving on your next garage door.